FROM THE BOOK JACKET:
Sailing and soldiering around the world has taken Caleb OShea far from his native Ireland, so he never imagined that a promise to see a fellow crewman safely home would practically land him on his brothers doorstep. After spending years away from his family, Caleb isnt certain what kind of reception he will receive when he steps foot in Natchez, Mississippi. The one thing he knows for sure is that he wont stay long.
Since her sister was kidnapped by river pirates six months ago, Alanah Adams has taken special care to avoid drawing attention to herself. Those living in the rough-and-tumble settlement of Cypress Creek might even think shes addled. But when she stumbles into Caleb and his friends in Natchez, she appears to be the picture-perfect lady.
Caleb only catches glimpses of the mysterious and beautiful Alanah before she disappears. But a chance encounter with her at his brothers logging camp near Cypress Creek leaves him uncomfortable at the thought of the young woman traversing the dangerous area alone. At a crossroads in his life, Caleb must decide whether he wants to give up the worldly adventures hes been seeking for one closer to home.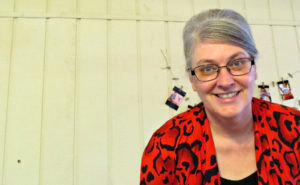 ABOUT THE AUTHOR:
Award-winning author Pam Hillman writes inspirational fiction set in the turbulent times of the American West and the Gilded Age. Her novel
Claiming Mariah
won Romance Writers of America's prestigious Golden Heart award. She lives in Mississippi with her husband and family.